Home » Posts tagged 'dental laboratory'
Tag Archives:
dental laboratory
The latest innovation we have about 3D printing services has something to do about the way we usually think about dental visits. 
Did you know that the work of a group of Dutch researchers from the University of Groningen made it possible to 3D print human teeth? 
The original plan they had is to just come up with an antimicrobial plastic capable of exterminating bacteria on contact. Such bacteria cause the outset of plaque on teeth which eventually will lead to no less than tooth decay.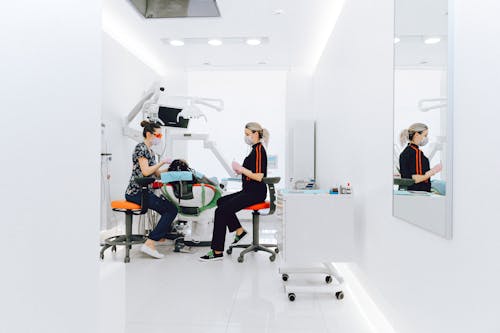 Have you ever given it a thought that one day you will be able to finally give yourself the gift of pearly white but sans the accumulation of bacteria? This unseen enemy is behind every dental concern we know? If the prospect of having a 3D printed tooth inside your mouth is not ringing a bell of interest to you, is it any worse than when you have to constantly deal with toothache because of tooth decay?  
What the Dutch researchers found out is that the key component in designing a bacteria-fighting tooth lies in what they need to put right inside the 3D printing machine. For this, they embedded quaternary ammonium salts with antibacterial properties right inside dental resin polymers. Once inside a 3D printer, the power of ultraviolet light can be harnessed to harden it and use the material to 3D print replacement teeth.  
To test out the antibacterial properties of the tooth inside a laboratory environment, they made use of human saliva to coat the material. This allows it to be exposed to the bacterium that induces tooth decay. The results were astounding as expected because the antibacterial tooth exterminated more than 99% of all present bacteria. Another good thing about it is that there seemed to be no signs of it being detrimental to human cells. 
But this is not going to take away the fact that this 3D printing Australian scenario will still have a long way to go before it can become part of our reality. For instance, the Dutch innovation on 3D printing of human teeth has not yet reached clinical trials, and therefore no tests inside a human mouth have been made. Besides, these groups of Dutch researchers are still clueless as to how a 3D printed tooth would be reacting to brushing as well as when toothpaste is applied to it. 
Despite the presence of these seemingly insurmountable obstacles, there's still room for optimism since the role of 3D printing inside the dentistry sphere is showing good signs of taking off anytime soon. Early this year, a prolific 3D printing group, Stratasys, were able to unveil their high-end dental 3D printing machine. They named their equipment as Object260 Dental Selection.
The said 3D prototype printing machine is more than powerful but ahead of its time because it can print out realistic-looking teeth, nerves, and gums. Therefore, making it easy and seamless to create life-like models for the exclusive use of dental specialists and professionals. 
The 3D printer machine is making use of the company's polyjet dental materials. It makes it possible to produce gum-like colour and softness in the range that is closest to the natural shades of a tooth. 
In addition, it can also make the dental model nerve canals look so realistic giving dental practitioners good reason to make use of them in modeling complicated dental procedures.  
They are dental models that are not intended for use or application in clinical trials. This only goes to show the growing invaluable role of 3D printing services in the medical and dental spheres.
Right this very moment, there are still an awful lot of ongoing attempts and research, all done in an effort to "bio-print" human skin, bone, tissue, and even human internal organs. With respect to the report made by an independent research firm IDTechEx, they said that the dynamism of the medical and the dental market for 3D printers has nowhere else to go but grow in size in the coming years, to an estimated $867m industry come 2025.